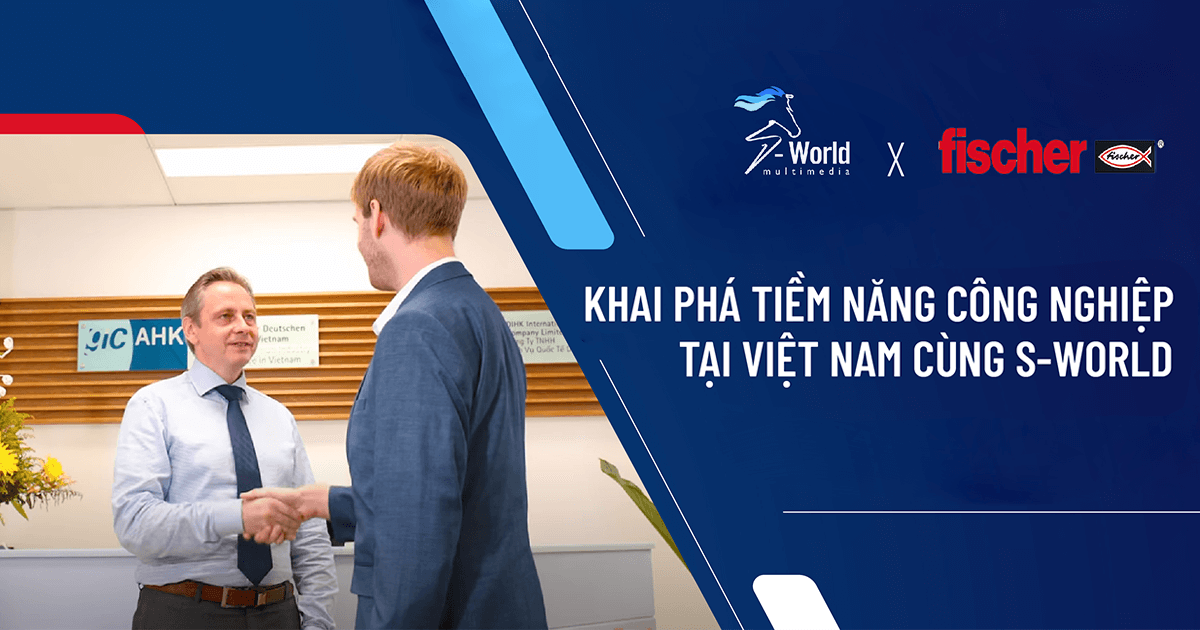 Unleash the industrial potential in Vietnam with Fischer and S-World

Industrial potential of processing and manufacturing

The processing and manufacturing industry has always proved attractive to foreign investors when continuously leading in attracting investment capital.

In the general development of the processing and manufacturing industry, there is a great industrial potential and contribution of industries with high technological content and value such as electronics manufacturing, electronic components, computers, mechanics, consumer products, the auto industry,… 

A typical example is Fischer – a German multi-industry corporation, famous for manufacturing equipment and components for the construction and automotive industries. Fischer ASIA was established in 2008 in the south of Vietnam in Binh Duong, near Ho Chi Minh City. As a 100% German invested company, we are the manufacturing plant of the Fischer group in Asia. 

Fischer ASIA's mission is to provide superior metal stamping and die products that satisfy customers' expectations in terms of quality, time and price.

Modern machinery and profound know-how in stamping technology, enable us to develop metal stamping dies and highly efficient manufacturing processes. This, combined with our understanding of German quality and Vietnam's advantages, gives us a highly competitive edge.

In Asia, Fischer mainly focuses on the following industries:

Automotive and Motorcycle Industry

Electronic industry

Furniture industry

Construction industry

S-World Multimedia was fortunate to be selected as the unit to make meaningful videos for Fischer Group with the goal of connecting Vietnam – Germany investment.

The video is invested in the best image to highlight the 3,000m² workshop with the most modern stamping machines for metal stamping products and advanced CNC machines for the stamping production area.

With objective information from Mr.Marko Walde – Chief Representative of the German Chamber of Commerce and Industry in Vietnam (GIC/AHK), we hope that foreign investors can see the advantages of the investment environment. Recently, the potential of Fischer in the future – that is Vietnam.