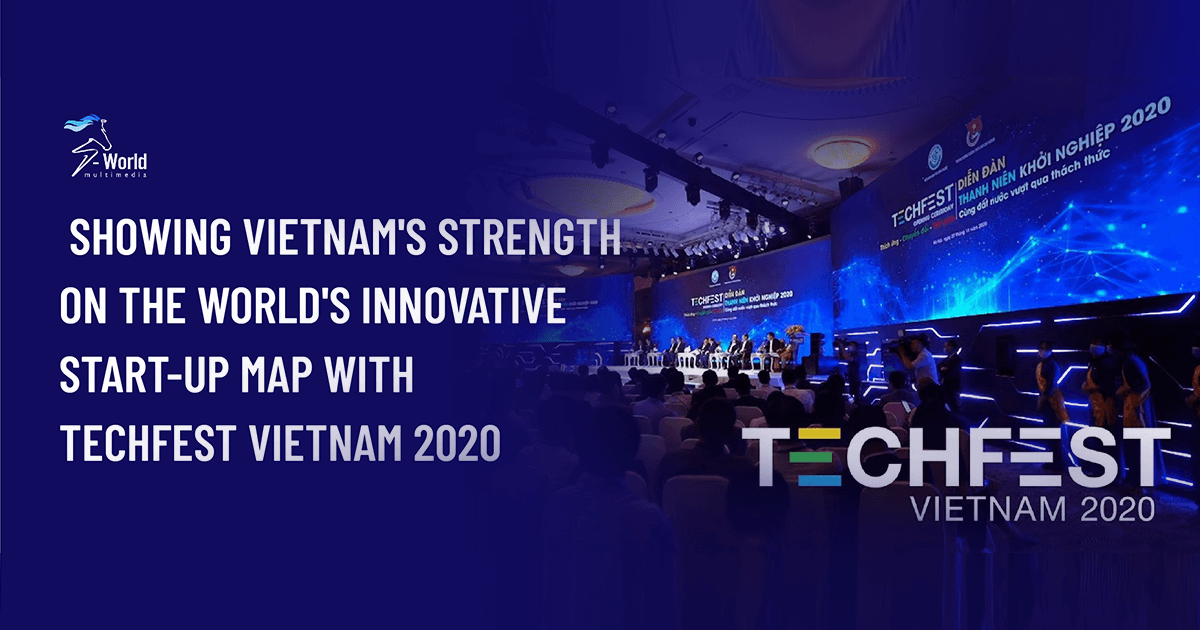 Techfest Vietnam 2020: Showing Vietnam's strength on the world's innovative start-up map

Techfest Vietnam 2020: The biggest annual event of the Vietnam Startup Ecosystem

In 2020, the world and Vietnam face the challenge of the unprecedented Covid-19 pandemic. In this difficult situation, many innovative start-ups have demonstrated their ability to adapt and make breakthroughs not only in revenue growth but also in supporting effective epidemic prevention and control by means of effective solutions. its advanced scientific and technological solutions.

TECHFEST VIETNAM National Innovation Day 2020 is the biggest annual event of the Vietnam Startup Ecosystem. Converging thousands of individuals, organizations and networks to support domestic and international innovation colleagues.

The event is organized by the Ministry of Science and Technology in collaboration with other ministries and agencies. The event was also honored to have the presence of the Prime Minister and leaders of ministries and branches in the country.

In particular, after the pandemic, Vietnam is becoming a safe and prestigious destination for experts and investors in the region and the world.

Therefore, TECHFEST Vietnam 2020 is an ideal opportunity for Vietnam to welcome experts and investors with attractiveness, because the talent and quality of an ecosystem is gradually being confirmed on the map. innovative start-ups in the world.

S-World and its effort to connect help Vietnam's innovative startup ecosystem

The role of media consultant for TECHFEST VIETNAM 2020 is one of S-World's most memorable communication projects, with a lot of emotions. Playing the role of "connecting" to help Vietnam's innovation startup ecosystem get closer to the public for many years, Ms. Soan Dang and the S-World team firmly believe that the spirit of Techfest Vietnam will continue to grow. be replicated and spread, along with a strong "transformation" and "breakthrough" of the startup ecosystem in 2021.

S-World is also honored to be chosen as the producer for the opening TVC for the series of events. Throughout the video is the message TECHFEST VIETNAM 2020 is: People are the center of connection to create. Unlimited connection, no border, no distance of time and space. And creativity is a new resource, from people and for people, for the new era. Received more than 18,000 views and hundreds of comments and interactions on social networks.

With the success of TECHFEST VIETNAM 2020 and other significant programs of the Ministry of Science and Technology in collaboration with other ministries and agencies, S-World hopes to continue contributing and accompanying Vietnamese intellectuals as they reach out to the world on their path to the future.