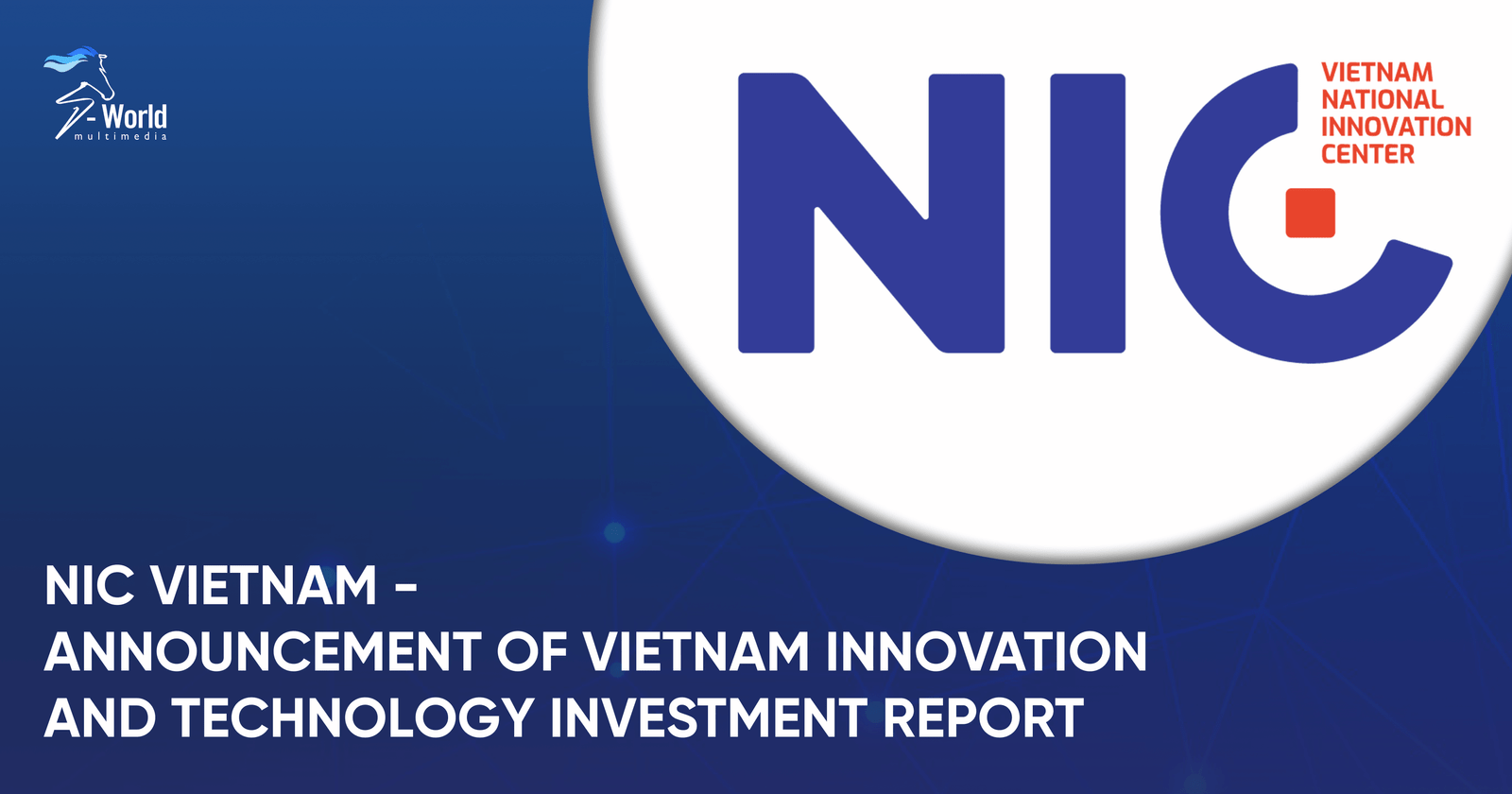 NIC Vietnam – Announcement of Vietnam Innovation and Technology Investment Report 2021

In the second quarter of 2022, the Announcement Ceremony of Vietnam Innovation and Technology Investment Report was successfully organized by the National Innovation Center (NIC – Vietnam National Innovation Center) – Ministry of Planning and Investment and Do Ventures, an early-stage venture capital fund. 

The ceremony was greatly honored to have the participation of  Deputy Minister of Planning and Investment Tran Duy Dong, Director of the National Innovation Center Vu Quoc Huy, leaders of the departments under the Ministry of Planning and Investment, and representatives of the embassies of Singapore, the United States, Israel, and Indonesia. 

Review the record-breaking year for venture capital investment at Vietnam Innovation and Technology Investment Report 2021

According to the report, despite the impact of the global pandemic, 2021 is a year that marked the outstanding growth of venture capital in Vietnam, with total investments reaching $1.4 billion, 1.5 times higher than the previous record of $874 million in 2019. Additionally, the overall number of investment deals increased by 57% from 2020 to 165, the greatest number ever.

"Despite posing numerous challenges to the economy, COVID-19 has been a catalyst to promote innovation and digital transformation in Vietnam in the recent era. Digital technology has allowed many businesses to survive the financial crisis and has also enabled many companies to achieve tremendous growth.", said Mr. Dong at the ceremony. 

Investors are gradually moving their focus to industrial groupings that are less impacted by the pandemic to limit the effect on their investment decisions as a way to adapt to the pandemic. Also in 2021, Momo and Sky Mavis became two new technological unicorns in Vietnam as a result of customer demand for a high volume of digital goods and services.

The above facts and data demonstrate the potential for digital technology growth in Vietnam, and promise to give birth to many new unicorns in the near future.

Impressive numbers at the event 

The Announcement Ceremony of Vietnam Innovation and Technology Investment Report marked the 2-year journey S-World accompanied with Do Ventures in the role of communication partner, event organizer and producer. 

In particular in this event, S-World assisted in placing 60 articles about NIC and Do Ventures in 58 prestigious domestic and international newspaper outlets such as VnExpress, VTV, Tuoi Tre, The Leader, Intellasia, e27.co, techinasia… and more than 30 media agencies to directly participate. There were representatives from over 12 international organizations present, including JETRO, ADB and the World Bank, UNDP, USAID, JICA, CyberAgent Capital, VIISA, VIC Partners, and Nextrans.

It is a great honor for S-World to be able to bring positive values to a national-scale event that is helping to advance technology and innovation in Vietnam, and to contribute to the advancement of S-mission World's to build a connected ecosystem.

S-World is ecstatic and pleased that the ceremony was a success thanks to the efforts of the entire S-World team and the participation of other units. In addition, S-World desires to continue collaborating with NIC and Do Ventures in future activities and programs.