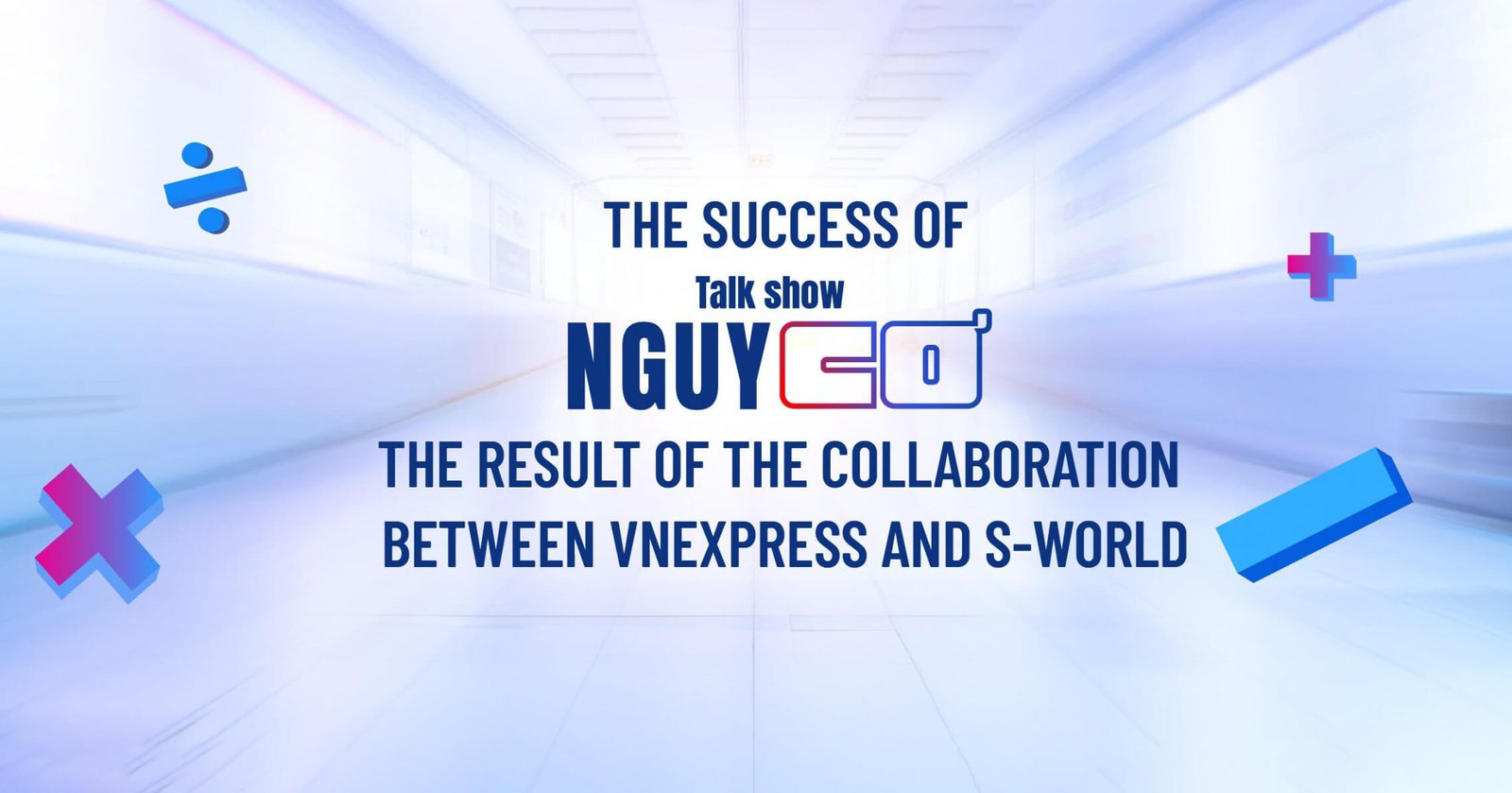 The success of Nguy Co Talkshow, the result of the collaboration between VnExpress and S-World | 2020

Nguy Co Talkshow and VnExpress

Nguy Co Talkshow is a program created by VnExpress in collaboration with S-World. As a pioneering economic program to solve problems and promote businesses, the host of the program is speaker Nguyen Phi Van (season 1) and Thai Van Linh – CEO of TVL Group (season 2)

Nguy Co Talkshow has been released on 7 platforms and achieved more than 10 million views for year 1.

From the impressive figures of Nguy Co Talkshow season 1

Every month, the talkshow has the ability to reach more than 40 million people and 900 million pageviews from VnExpress, and spread to 15 countries with the participation of nearly 50 prominent figures from many fields both in Vietnam and abroad.

Season 1 of Nguy Co Talkshow, led by presenter Nguyen Phi Van, has achieved unexpected successes. With the presence of famous guests such as Mr. Phung Tuan Duc – CEO of Gojek Vietnam, to investors who have appeared on Shark Tank Vietnam, specifically Shark Hung, CEO of CENINVEST. With the presence of these outstanding guests, the program quickly attracted the attention of the audience.

To the heat of Nguy Co Talkshow season 2

Following the successes of season 1, season 2 with the participation of a brand new host, Thai Van Linh, CEO of TVL Group, has become hotter than ever. With the appearances of special guests from traditional businesses such as Ms. Pham Thi Huan, president of Ba Huan egg trading company, to the CEO of Axie Infinity – one of the most popular games on the blockchain, worth billions of dollars – Mr. Nguyen Thanh Trung.

Through more than 50 broadcast episodes, Nguy Co Talkshow has quickly become a widely loved program in the business community in particular, and the entire audience in Vietnam in general. With famous guests in the business community, and the inspirational stories they bring to the program, it has become a source of motivation for Vietnamese businesses who are looking to improve and develop their skills and achieve even more.

Not only on VnExpress, Nguy Co Talkshow also expands and attracts attention on today's popular platforms such as Facebook, YouTube, and Spotify in the form of Podcasts. Each episode of the show always attracts impressive numbers of views and interactions, with hundreds of thousands of views and thousands of comments on the aforementioned platforms.

The talkshow is a successful program of S-World at the moment. With a large audience and continuously increasing with each episode, S-World is proud to support this project in the field of communication technology as well as promotion on social networking platforms.