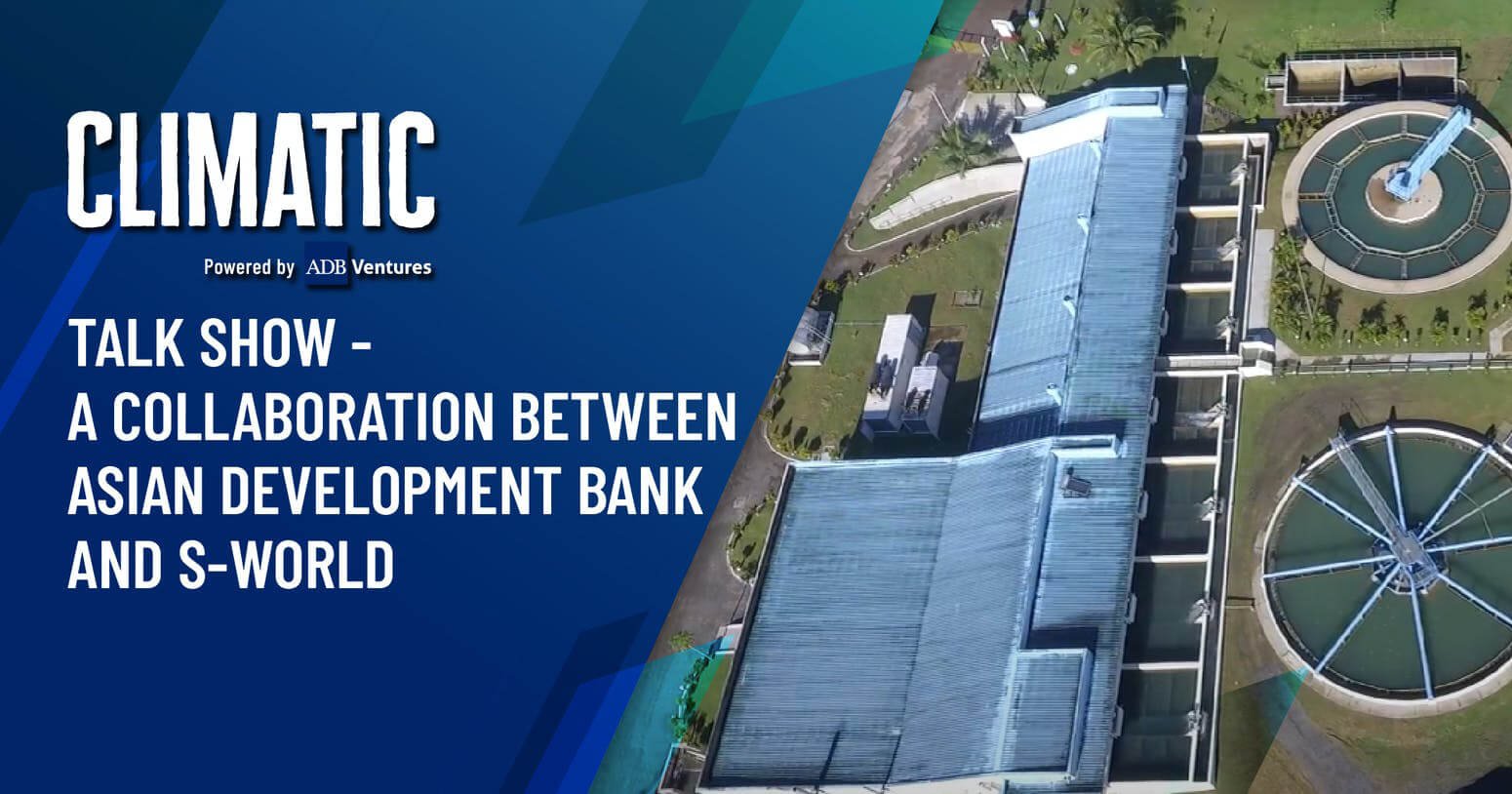 Climatic Talk show – A collaboration between Asian Development Bank and S-World

Climatic and S-World

Climatic is a series about the meeting between entrepreneurs and investors in the Asia-Pacific region to introduce new technologies to and spread the message from "green" startups across Asia.

The program was created by ADB Ventures, the Investment fund of the Asian Development Bank – ADB. The program is released online through multiple channels, including e27.co, an online technology communication platform that can reach the public in the Asia-Pacific region and internationally. Thanks to that, Climatic quickly became a successful program, attracting a lot of attention from audiences all over the world.

Each episode of the show Climatic is divided into two sub-episodes. With guests who are investors, notable figures in many fields of the Asia-Pacific region, the first episode will be a place where they answer interesting questions related to the future of developing a greener industry here. These guests and investors are experienced faces in developing a green and sustainable industry.

The second episode is Startup Showdown – The battle of startups. Here, 3 startups on green technology development in related fields in the Asia-Pacific region will have a certain amount of time, and take turns to introduce their breakthrough products, in order to convince investors, looking for resources to take their products further and perform better than ever before. This is what makes the greatest attraction of each episode of Climatic. The audience also has the opportunity to hear the thoughts and concerns that good investors will consider when deciding to support any startup, which is almost always kept secret.

Currently, Climatic has gone through two themes, Smart Construction and Electric Mobility – Electric Vehicle Development, with lively and in-depth debates about areas that are promising for change within the entire Asia – Pacific region in the future.

Talk show Climatic is a regional program of S-World. With the role of media and technical support, S-World is honored to contribute to the success of the program, helping to provide useful information in building a more sustainable Asia – Pacific.