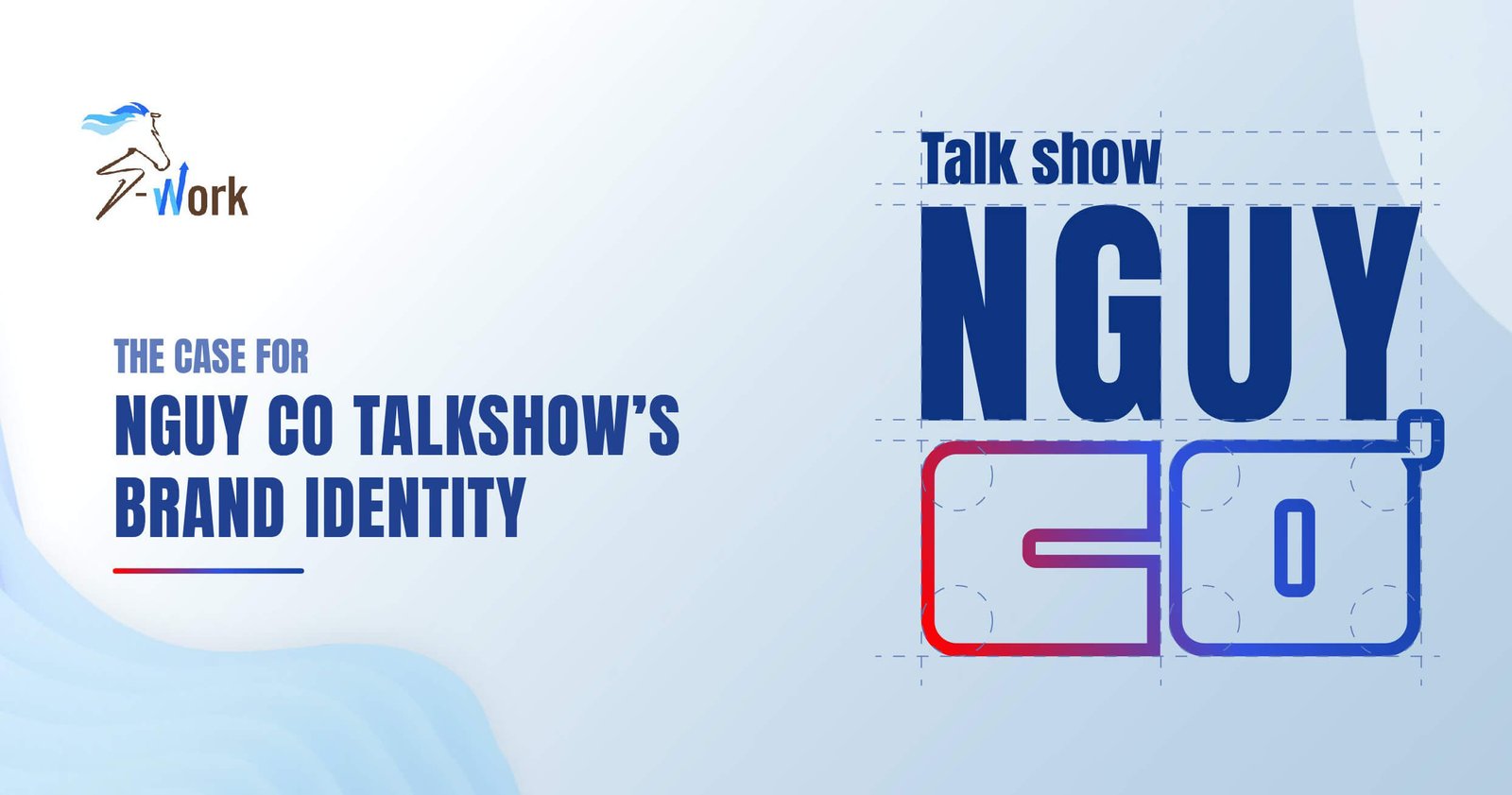 The case for Nguy Co Talkshow's brand identity

Nguy Co Talkshow (translated as "Risks and Chances") is a program produced by VnExpress in collaboration with S-World Media. The program tells the story of entrepreneurs who seek opportunities in the midst of risks in the new normal era. Here, the speakers and guests aim to answer the burning question: "How did they "identify to survive" and "change to break through" in the face of challenges and opportunities?

How does Nguy Co Talkshow's identity reflect the show's profound content and contemporary perspectives? As a result, the identity brief given to the S-World team is to create a profile that can express the meaning of the name in an outstanding and memorable way.

Impressive results right from Nguy Co Talkshow's the first season

After more than 50 broadcast episodes, Nguy Co Talkshow is currently one of the most anticipated talk shows in the business community today, reaching up to 40 million users and 900 million pageviews from VnExpress, the most read Vietnamese online newspaper by domestic and international readers, and spread to 15 countries.

Each episode of the program attracts hundreds of thousands of views and thousands of comments on multi-platforms such as VnExpress.net, VnExpress International, Youtube, Facebook, Spotify…

The show garnered 10 million views for the first year, affirmed its position and has successfully brought inspirational stories of brands and entrepreneurs to the mass audience.

A brand identity that tells a story

The finished product has a striking blue-black and fire-red colour combination, with a cleverly integrated logo of the two words Nguy and Co (risk and opportunity). An easy-to-understand, easy-to-remember text logo is the right choice for a new brand, which should promote brand recognition. With a meaningful and unique name in the market, the choice of the text logo has helped the program immediately stand out on all types of content whether it's video, text, or images.

Not only easy to identify, but looking deeper, but we will also see that the program logo with the meaning in "Nguy" ("Risks") will always appear as "Co" ("Chances". The word "Co" is designed transparently with the meaning that through a prism, each of us will see a different opportunity for ourselves, even if it is in challenging problems in today's volatile world.

Let's dive deep into the meanings behind logos, uncover hidden stories, and discover the harmony between font details and brand colors with S- World's many more branding projects!