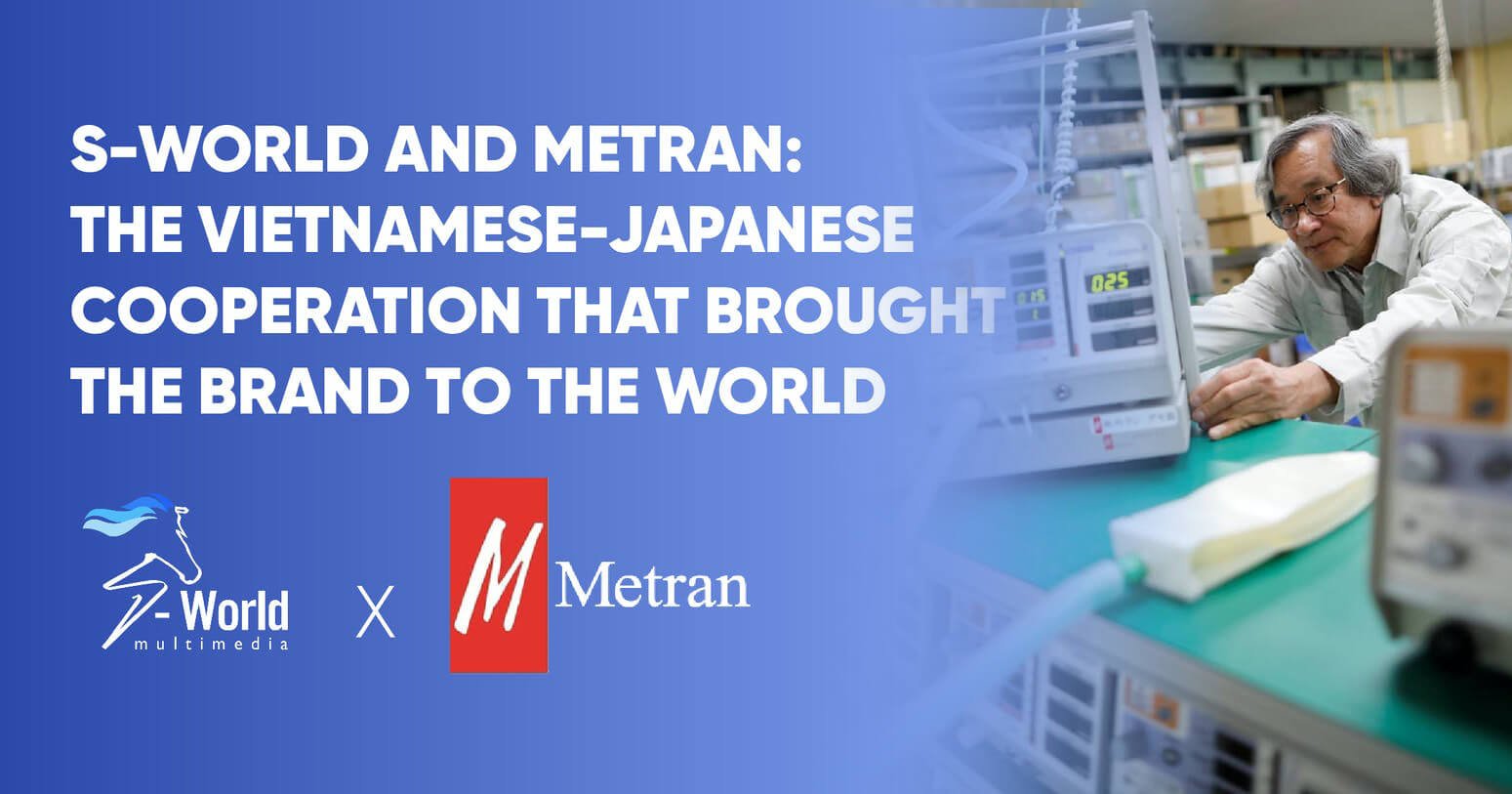 S-World and Metran: The Vietnamese-Japanese cooperation that brought the brand to the world | 2022

S-World and Metran: The Vietnamese-Japanese cooperation that brought the brand to the world

Metran Japan is a company that specializes in the production and supply of medical equipment and is headquartered in Japan. Metran Japan is a company with more than 35 years of experience in manufacturing medical equipment, especially respiratory machines, famous in both Japan and the world.

Founded in 1984 by Mr. Tran Ngoc Phuc – a renowned Vietnamese inventor in Japan, Metran made a global impact with the "Humming Bird High Frequency Oscillation" also known as HFO, which made a massive impression internationally.

S-World is proud to be a marketing – communication partner to help Metran realize the goal of creating a brand and name for a new product line, bringing Metran closer to customers in difficult markets.

Branding | O-Pro product cross-platform identity

S-World has established a profile for O-Pro that fully represents the values of its creator, helps foster a deep relationship between the brand and its users. The logo was designed like an infinity symbol, bringing a breath of fresh air to content designing.

Brand Communication | Newspapers, Social media, and Webinars

S-World served as a link between Metran and the general public, bringing O-Pro products through newspapers, social media channels, and webinars. The dedication and values of Metran products have been disseminated to the Vietnamese community in 36 prestigious domestic newspapers including VnExpress, Tuoi Tre, Zingnews, Lao Dong, VOV, etc. and 7 newspaper channels and radio stations such as VTV, VnExpress, VTV24, VTV1, etc. as well as 3 TV Shows showcasing O-Pro to popular channels in Vietnam, such as HTV and MCVMedia.

Furthermore, the brand reached millions of international users, reaching substantial figures: 1,5 total reach and 96 thousand reactions on 5 main platforms: Facebook, Instagram, YouTube, LinkedIn and Official Website.

Last but not least, the story of founder Tran Ngoc Phuc in S-World's Webinar series "Ai roi cung khat" has brought in nearly 30,000 total hits on Facebook alone, along with more than 16 news articles, succeeded in conveying meaningful information during the pandemic, and at the same time introduce the clean air mask of the future to the public.

Production | 3D Video, TVC, and Photoshoot

The S-World team and partner Metran have also overcome geographical distances to work closely to complete 3D Video, TVC, and Photoshoot products in the best way possible.

The 3D Video with impressive sound effects and graphics that reflect the breath of future technology has received a positive response from social media users, reaching more than 64,000 people and gaining nearly 30,000 views on its communication channels.

The S-World team also successfully carried out photoshoots for O-Pro products, which featured an international concept to help build the foundation and create an impression for the product when it comes to market.

TVC, with the message  "Own the air – Come home with a healthy you," brings footage that is close to modern life but still effective in conveying health messages and shows the outstanding features of the product.

https://www.youtube.com/watch?v=PBiOyAdQze8

Website design

To help Metran realize its goal of bringing the product to people around the world, S-World developed  a website for its products with 3 different languages, (English, Vietnamese and Japanese) for international markets.

In addition, other features are also added such as e-commerce and articles to develop multi-channel and provide information to users about respiratory health and product features.

International relations

In the process of penetrating the Vietnamese market, S-World has connected Metran with Military Hospital 175 under the Ministry of National Defense of Vietnam. This is an important step for O-Pro masks and the Metran brand to reach users in the region.

S-World is honored to receive Metran's trust. Hopefully this cooperation will be a launch pad for S-world to help Metran reach the goal of making the new product line widely available in many major markets.