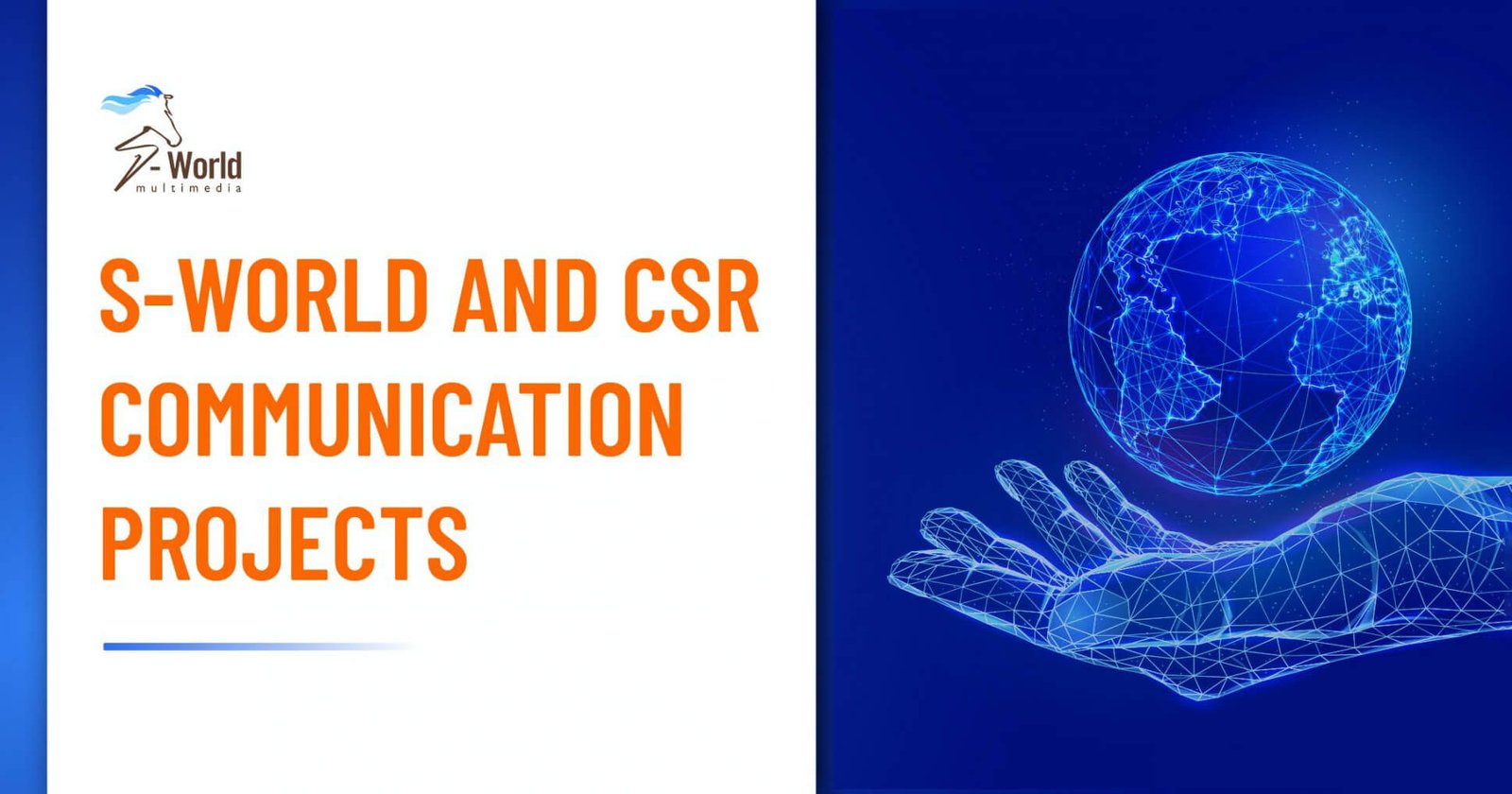 CSR communication projects and S-World

CSR communication projects

CSR communication projects and the story. 2021 was an unforgettable year, due to all the difficulties that it brought about. During this difficult period, despite many challenges, S-World was extremely happy to have had the opportunity to be the communications assistant in many meaningful projects, helping uplift spirits and strengthening the community more than ever before, with businesses and non-profit organizations both in Vietnam and abroad.

This was a non-profit project, with the aim of connecting a team of experts in the field of physical and mental health to work together, for a healthy and stable Vietnam to overcome the pandemic.

Discussions, workshops within this project featured speakers who provided practical exercises and interesting information for everyone to strengthen their body, mind and soul.

S-World accompanied "Ban oi khoe khong?" by supporting the organization of weekly webinar sessions with well-known speakers, supporting PR activities, as well as communication on social networking channels, to work together and develop a stronger community to overcome the global crisis. After just over 2 months of establishment, the group has attracted more than 11,000 members, 80,000 interactions, organized 20 events, with nearly 3000 check-ins at the mental health map and more than 10 news articles. This is an extremely positive result, sparkling in the midst of the gloomy pandemic days.

The "Giup toi" project

Launched in only 2 weeks by 200 technology engineers from companies and organizations such as Got It, STEAM for Vietnam, Kompa Group and Filum, the "Giup toi" application has been put into operation. This is a completely free 24/7 counseling application, supporting people using medical advice and healthcare tips. It also provides groups of people who are in need of psychological support during social distancing in Ho Chi Minh City with the help they need. With its strength in communication, S-World has contributed to PR activities, quickly bringing information about "Giup toi" to 20 articles to share this meaningful application to the community.

The "Where Faith Begins" project

With so much conflicting information, we sometimes face a crisis of trust. In a prolonged pandemic situation, people participating in volunteer activities not only face dangers and risks but also have doubts about transparency. The webinar "Where Faith Begins…" was organized to share the perspectives of four volunteer groups from Vietnam, the US, and Canada (Stay Strong Saigon, Chung tay vi Vietnam, Oxy Sai Gon, Nhip Tho Que Huong) has had active activities, constantly contributing to the community over the past time. Many vivid stories about connectivity, transparency to build trust of groups during Covid-19 were shared in the webinar.

S-World is very honored to have played the role of organizing and producing this webinar with many meanings and humanistic messages. The webinar has reached 4,200 live views and more than 9 articles shared with many comments and lively discussions about volunteering and community activities in Vietnam during the pandemic.

S-World is honored to be able to contribute a small part of its communication expertise to community projects during the stressful Covid-19 pandemic in Ho Chi Minh City. These journeys are wonderful, memorable experiences for the entire S family with all the kindness and warm feelings remaining. Hopefully in the future, S-World will continue to have another CSR communication projects and the opportunity to accompany partners.