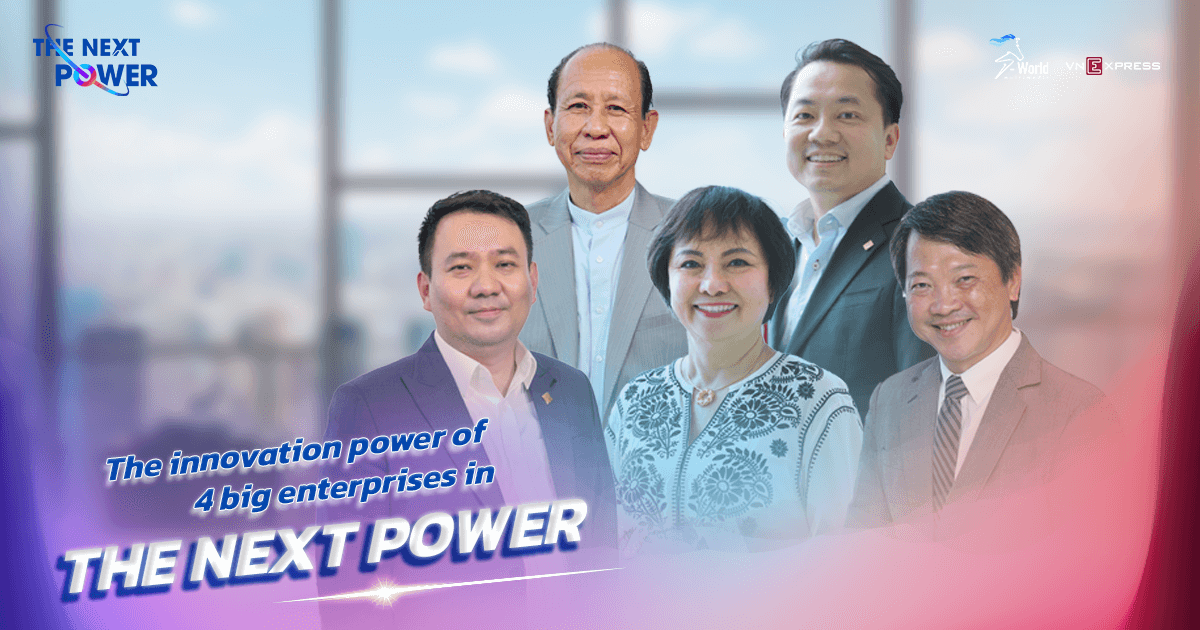 #05 | How have Vietnamese's large enterprises innovated?

4 leading enterprises in the industry and different approaches to innovation

The first 5 guests brought to The Next Power talk show many profound lessons and innovative strategies to create a breakthrough and create new strength in the future.

In the race of the digital era, Vietnamese enterprises must innovate to improve their position. This competitive advantage will open up many golden opportunities for businesses for sustainable development. Join The Next Power to discover the innovative perspectives of the first 5 guests.

U&I Investment Joint Stock Company: Innovating by doing one step at a time

As a person known as a "rescue master" and experienced in many business revival deals, Mai Huu Tin – Chairman of U&I Investment JSC said that incremental innovation,not destructive innovation, is the key to that success.

Mr Tin believes that, in Vietnam, innovation should be approached from the perspective of solving problems with small changes to try to bring about results in the end.

Minh Long I: Innovating with shortcut learning

Despite not being properly trained, Mr. Ly Ngoc Minh – Chairman of Minh Long I always strive to rise, build and make Minh Long I become one of Vietnam's leading porcelain enterprises.

The People's Artist always emphasizes the role of "shortcut learning" for innovation. Although shortcut learning, understanding the principles and operating structure has helped businesses get the "capital" needed to create and produce many new products.

Saigon Co.op: Innovating with a frugal approach

The third episode of The Next Power is the innovation story of a retail cooperative model – Saigon Co.op. Nguyen Anh Duc – General Director of Saigon Co.op gave a new perspective on businesses operating under the "Cooperative" model.

Besides, innovation in savings to adapt to the rapid changes of the market in the new period is also Saigon Co.op's strategy to have an ecosystem of 9 companion partners. The motto "frugal innovation" has helped this business build a larger base and prepare for a long development journey.

PNJ: Innovating by liberating

In the retail industry, The Next Power also had the opportunity to hear from guests who are Cao Thi Ngoc Dung – Chairwoman of Phu Nhuan Jewelry Joint Stock Company (PNJ) and Le Tri Thong. – Vice Chairman cum CEO of PNJ.

During nearly 35 years, PNJ has always innovated, not waiting for the "peak" to prepare. The creative release of energy from within combined with the use of external resources is the guideline for PNJ's innovation activities.

Innovation at PNJ is a sequential change from one department to another to create a continuous pace, avoiding the situation of having to restart or suspend the operation of a large group.

Out of the 4 stories of big enterprises about innovation, which of the guests' comments are the most impressive to you? Stay tuned for new stories in the next episodes of The Next Power.