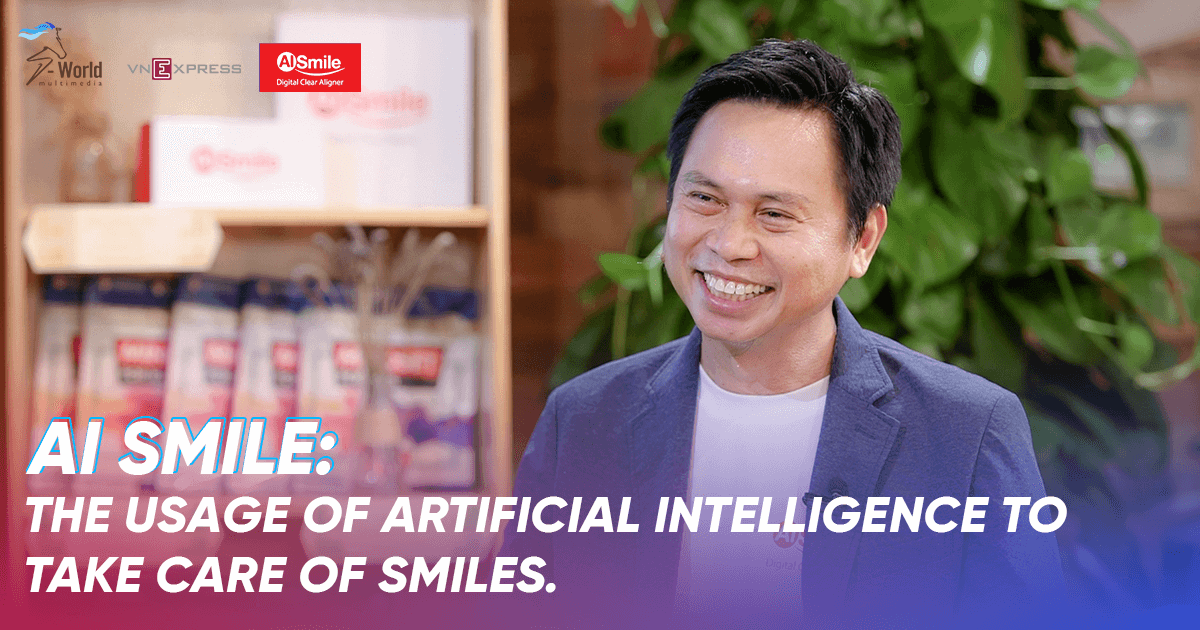 #27 AI Smile: Taking care of people's smiles with Artificial Intelligence

The emergence of AI and robots has resulted in breakthroughs in various sectors, including mecial. The technology now can provide a wide range of reliable diagnosis and treatment options. Will this be a threat or an opportunity for those employed in the medical field, specifically dentistry? ? This is the story that M.A Dr. Nguyen Ngoc Hai – Founder & CEO of AI Smile – and host Thai Van Linh will tell on the Nguy Co Talkshow

AI Smile – The application of artificial intelligence and efforts to take care of smiles

Based on his extensive research in the field of dentistry and his desire to bring advanced technologies to Vietnam, Dr. Nguyen Ngoc Hai believes that the future of AI and robots replacing dentists is entirely possible. According to AI pioneer Kai-fu Lee, artificial intelligence will replace doctors in providing accurate diagnoses and treatment within the next 20 years.

In the dental industry, AI will collect and analyze patient data and information to develop a treatment plan. New technologies can display a simulated image of the patient's face before and after braces, allowing the transparent aligner tray to be tailored to the user. Although the applicationof AI 3D printing technology is still not widely used, AI has been able to gather large amounts of data and simulate simple cases in the process of orthodontic treatment with clear trays. The name "AI Smile" also refers to the integration of technologies to provide the best possible care for patients.

Since people are beginning to understand the significance of teeth in terms of appearance., the dental care industry will benefit greatly. As a pioneer in bringing the transparent braces method to Vietnam, M.A Dr. Nguyen Ngoc Hai – CEO of AI Smile has taken a step toward developing a solution to the braces problem while also improving the user's aesthetics.

A low profit in exchange for high-quality service.

There are numerous opportunities and prospects for the future, but the dental industry has also faced its own threats. To begin with, the Covid-19 storm has been disrupted for two years, affecting many service users. Furthermore, because Vietnam is still a slow market, many people are still hesitant to invest in molars. Accepting low profits in order to provide perfect services to customers using foreign technologies and high-quality products is another strategy for mitigating the risk of AI Smile.

Furthermore, professional personnel are extremely important in dentistry because they are the ones who must undergo industry-standard training and are well-versed in their field. If a doctor's team is in charge of treatment planning, technicians will work on the software. It is the specialized human resources that will give a team the strength to create development and breakthrough opportunities.. A team of doctors and nurses with advanced knowledge and cutting-edge technology will provide the best service to patients..

In the near future, AI Smile will build an academy for internal and external training for those interested in studying in-depth 3D techniques used in aligner braces.